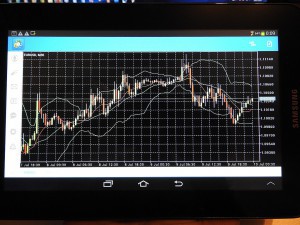 A broker is a middleman. It's a person or firm that brings together
a seller
and buyer, then handles the transactions between the
two. The broker charges their
customers a commission for their services. The broker can represent the seller or buyer, but not both, in the same business transaction. There are numerous types of brokers and I will mention just a few of the most common brokers.
INVESTMENT BROKERS AND STOCKBROKERS
These are licensed professionals in
the financial arena. Both investment
brokers and stockbrokers act as middlemen. The investment
brokers provide investment advice,
research, and investment plans for their clients. The investment brokers tailor to high-end clients
and try
to meet all their needs and solutions. The stockbroker is a professional that is licensed to trade with securities. A stockbroker usually works on a stock exchange or for brokerage firm. They buys,sell, and trade stocks, mutual funds, and bonds to their investors. These brokers are regulated by the Securities and Exchange Commission, and each one of them have a
fee overview
, so you know exactly what price you pay for each trade.
You have several types of
stockbrokers, a stockbroker a full-service broker and a discount broker. They all operate differently from
each other. Before you choose one, you should do a
broker comparison
, to find out which broker fits your needs the best.
REAL ESTATE BROKERS
A professional
real estate person who is licensed
by the state to represent
sellers or buyers of real estate properties. They negotiate and arrange
real
estate transactions, from
private homes to
land, businesses, and commercial
properties. A real estate
broker is more experienced, qualified,
and
is held to higher standards
of conduct than a real
estate agent. This broker can handle, manage, and close real estate transactions. Real Estate brokers had to take more educational courses than real estate agents, and pass a separate
state exam for a
broker's liscense A real
estate
broker can work alone or have other agents working for them or with
them.
SHIPBROKERS
A person
or company that negotiates between ship owners and individuals or companies who
need ships to transport
cargo across the ocean. They are sometimes called freight brokers or craters. Shipbrokers make up a large part of the global
shipping industry.
They also
deal with
selling and buying of vessels for their clients. They specialize in negotiation for their cli ents. The
can execute the most complicated
of shipping issues. A company usually pay a broker to have the freight shipped for them. The shipping broker is the middle man. The broker than pays a carrier to ship the products, and receive a profit.